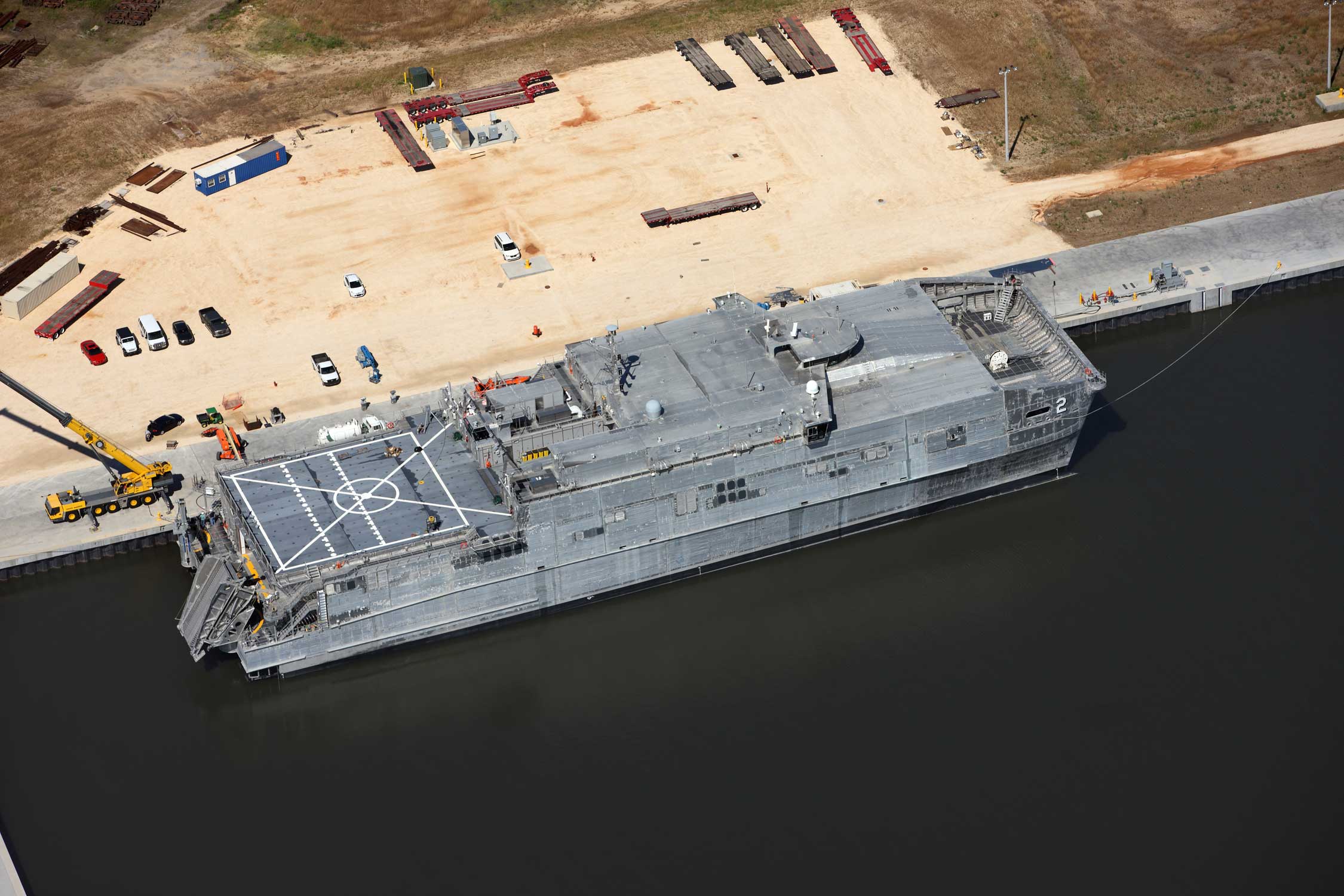 U.S.-based Detyens Shipyards has been awarded a contract for the overhaul of Spearhead-class joint high speed vessel USNS Choctaw (JHSV 2).
The scope of works for the U.S. Navy includes waterjet maintenance, hull coating inspection and repair, inspection of sea chests and renewal of anodes.
The work will commence in the next couple of months and is scheduled to last 28 days.
Detyens Shipyards is in the historic city of Charleston, South Carolina. The company's main yard, located on the Cooper River in Charleston, was originally a U.S. Naval shipyard. In 1996 the Navy closed their base and Detyens, which had been operating at a smaller shipyard on the Wando River in Mt. Pleasant, SC, saw an opportunity.
The addition of the Cooper River facility now gives Detyens the ability to provide larger commercial ship owners with quality dry-docking experience. The facility houses 33 marine and industrial companies that serve the fast growing port of Charleston, providing an excellent infrastructure to support the marine industrial base.
Detyens believes the combination of three graving docks, a wide variety of craft expertise, a remarkably flexible facility and a growing port, all serve to create an opportunity for continued expansion of Detyens Shipyards.
During their 50 years in the marine industry, Detyens has worked on a wide array of projects. From large commercial repair jobs to simple dry-dockings, Detyens works to make sure that all of their customers leave the shipyard satisfied.
Detyens is one of the most experienced yards in the use of ultra high-pressure water blasting as an alternative to grit blasting. Water blasting is safer and cleaner than traditional sand blasting. It introduces no chemicals into the environment, can operate in all types of weather and unlike sand blasting, is safe to operate around machinery and people.